Cablz Silicone are now ADJUSTABLE!
All of our Silicone Cablz are now adjustable. The addition of the adjustable slider means that you can tighten your Cablz, or wear them loose on your head, while still being able to hang them around your neck.
Check out our variety of solid and marble colours.
Cablz adjustable silicone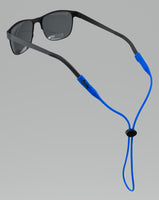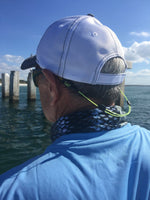 Cablz Zipz Stainless Steel and Cablz Zipz Monoz
Cablz Zipz are our most popular product. 
They are adjustable for the perfect fit.  Cablz Zipz are available in 10", 12" & 14" lengths to fit everyone from kids to adults with larger heads. Wear them loose to hang around your neck, or cinched for a secure fit. Cablz Zipz are made from either surgical grade coated stainless steel wire or monofilament.  Monofilament is non-conductive so it is great for anyone working with electricity.  Cablz Zipz are the most versatile choice. Our model is wearing our Cablz Zipz Monoz in Yellow.
Check out our Zipz Stainless Steel and Monoz varieties.
Products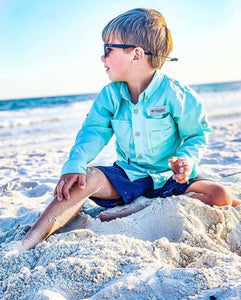 Cablz Zipz for Kids
Cablz Zipz 10" length is a great choice for Kids.  Kids are very active and more prone to having their glasses fall off and scratching lenses.  Cablz Zipz are comfortable for kids while preventing glasses from falling off; if they are comfortable, kids will actually wear them!

Cablz Flyz
Cablz Flyz are soft, flexible, incredibly light-weight and very thin.  They are made of fly fishing-like line for strength and flexibility.  Cablz Flyz come with our universal ends. They are 22" long and can easily be shortened to whatever length you need.
EVERYBODY LOVES A DISCOUNT
Buy 3, Get 1 FREE!
Buy any 3 Cablz Eyewear Retainers, Get 1 FREE!
(Discount will be automatically applied to lowest value item at checkout. FLOTZ not included. Cannot be combined with any other offers/discounts)
Follow us on Facebook, Check out our Google page...
Follow Cablz Canada on Facebook to enter contests, win prizes, and to get promo codes @DefendYourEyewear and @CablzCanada
Check out our Google page for contests and discount codes.
Subscribe to Cablz emails
You will receive a discount code to use towards your first purchase.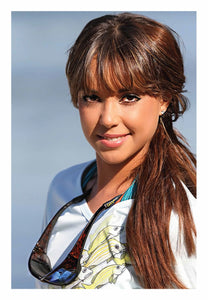 I Love my Cablz Zipz! I wear them all day, every day to stop my glasses from sliding down my nose. They are so comfortable that I never have to take them off.   

Kim
Cablz Flyz are great.  I use them on my reading glasses.  I used to lose my readers all the time because I would take them off and forgot where I put them.  Now, when I take off my readers, I just leave them hanging around my neck and I never lose them.  I used to have to buy readers in bulk so that I had them all around my home and work.  I don't have to waste money on all those cheap readers. With Cablz I can have good quality, stylish readers without fear of losing expensive glasses.

Maya
My name is Peter and I work for a Hydro Company.  I am a linesman so I have to work up in the bucket of the cherry picker.  I have to wear my safety glasses and I use Cablz Zipz in the monofilament material so that I don't have to worry about electric shock.  They are comfortable, they fit under my hard hat and they don't get sweaty.  I will never work without my Cablz on my safety glasses.

Peter
Don't be fooled by imitators
Make sure you are buying GENUINE Cablz
Imitation is the sincerest form of flattery that mediocrity can pay to greatness. - Oscar Wilde
So we should be flattered because there are so many imitators who have tried to create an eyewear retainer to compete with our amazing Cablz.  
DON'T BE FOOLED, these imitations can look very similar to Genuine Cablz but they are definitely not.  They are made with inferior materials and will not last. 


Rest assured that you are buying genuine Cablz when you buy from Cablz Canada - Defend Your Eyewear.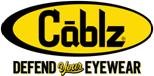 Out with the old, in with Cablz!
Why are you still wearing one of these?
Are you still wearing one of those old, ugly, smelly, dirty eyeglass straps?
It's time for an upgrade to Cablz Adjustable Eyewear Retainers.